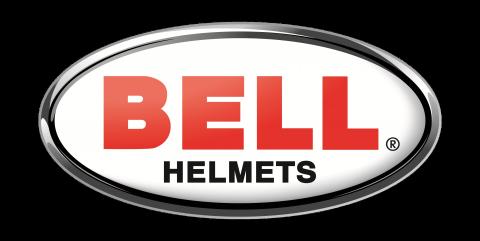 Bell Bellino Kids Helmet
– Blue Safari
- Pink Hummingbirds
Great styling, great graphics and great features. The Bellino has it all.
Kids love funky styles on helmets & the Bellino doesjust that. With features such as ErgoDial fit system, built in visor, tight fitmicroshell & a pinch guard buckle, this helmet is a helmet to get excitedabout.
Top Features of the Bell Kids Bellino Helmet
In-Mould polycarbonate shell
Tight-Fit Microshell
PinchGuard™ Buckle
Registered Graphics
Integrated Bug Net
Ergo Dial fit system for a comfortable fit
Cam-Lock levers for quick and easy fastening
Built in visor to keep rain and the sun away from the eyes
Weight: 252g
Vents: 6
Certified: CE EN1078
Small: 52-56cm 
| | |
| --- | --- |
| MTB: | Yes |
| High Visibility: | No |
| Road: | Yes |

In-Mould Polycarbonate Shell In-moulding is the processof bonding the helmet's micro shell to its EPS foam layer to provide asturdier, more solid helmet. The EPS foam is shot into the thin micro shell capwhen it's in the mould - thus the name - rather than formed separately andtaped on later.
ErgoDial Fit System This system brings one-handedadjustments to their universal fit helmets. A simple press of a button andslide of the dial brings snug and comfy stability.
About Kids and Youths Helmets
Kids and youths cycle helmets are designed to be light,comfortable and allow for growth, they are specifically designed with this inmind to ensure your child is comfortable whilst wearing it and enjoys the ride.When measuring your child's head, you need to measure around the circumference,in-line with the temples and above the ears, head shapes will vary so most willcome with foam padding which can often be moved around to ensure a good fit.
In order to cycle on the road or compete in a race it may bea legal requirement in your country to wear a helmet certified to a specificstandard or an international equivalent. All helmets sold on Wiggle arecertified and labelled with a European CE EN1078 standard. Please check yourcountry's requirements to see if this is sufficient and if necessary contactthe manufacturer to see if this helmet has been additionally certified for yourcountry.
About the Bell brand
From Grand Prix racing, through to the Indy 500 to Olympiccycling, Bell helmets have played a vital role in protecting sportsmen andwomen for nearly 50 years. Bell began as a small auto parts store in a suburbof Los Angeles. Growing under the benevolent leadership of Roy Richter, Bellbecame a leader in safety equipment for auto racing, motorcycling and thenbicycling. His commitment to creating great product through a close connectionwith the sport, along with his trust of and care for the people who worked forhim, turned Bell from a one-man operation into a multi-million-dollarenterprise. His legacy lives on today in Bell's commitment to racing, qualityand innovation. More world champions have worn Bell cycling Helmets than allother helmet brands combined.
If you would like to get additional information about any of our products, please contact us here. Simply submit a request here and we'll get back to you.